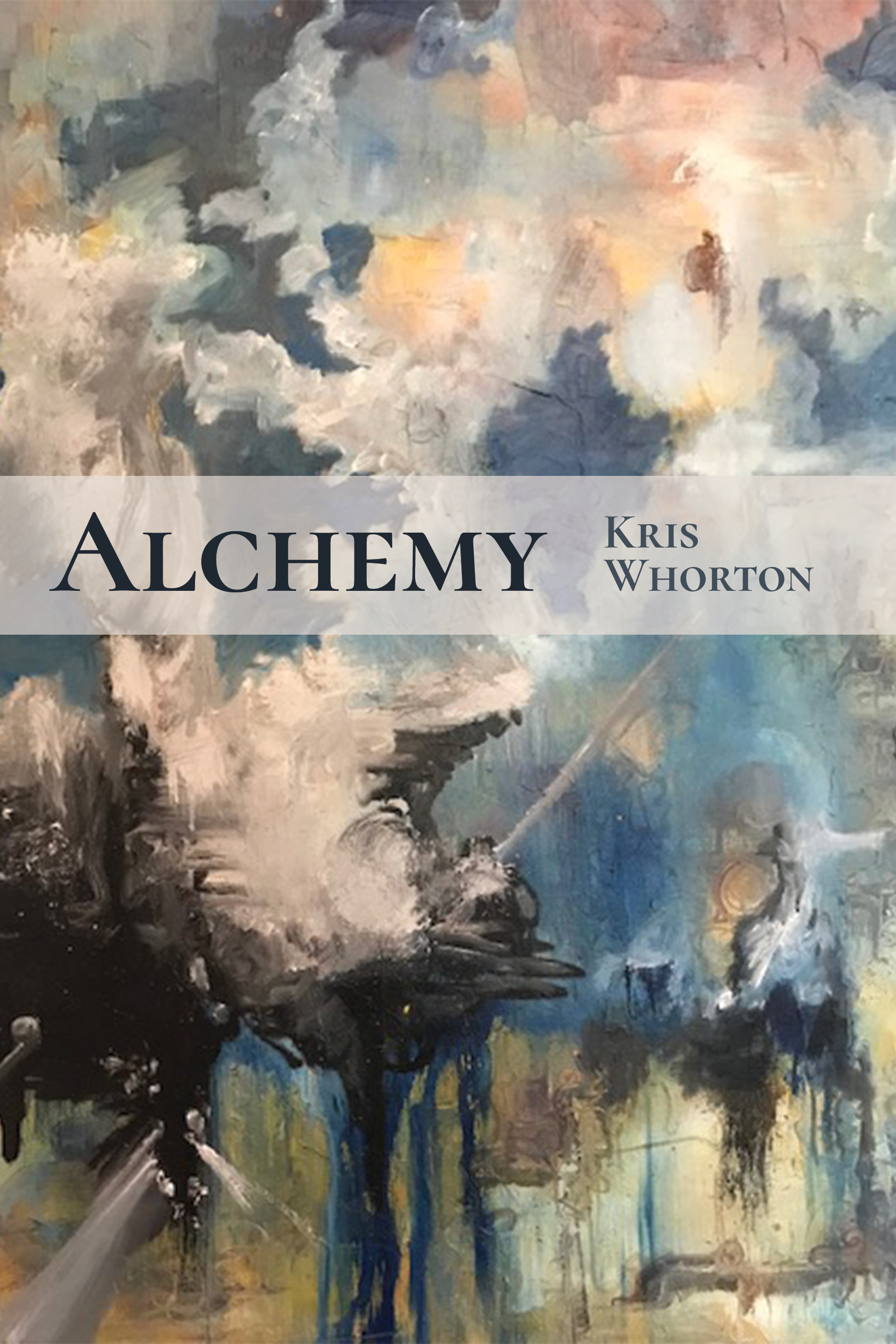 Alchemy pre-releases April 17th, 2023
to June 23rd, 2023
and officially releases in August 18th, 2023
Kris Whorton's Alchemy invites us into the world of stillness and movement, the personal and the physical, as she explores the body, family, and nature and the complex relationship between the elements. The body is scarred and needy, nature is a place of wonder and transformation and the speakers in these poems immerse themselves in wilderness and wildness again and again. There they discover the mystery that is this very physical world. Each poem is a part of the journey, ever questioning, ever evolving, from family and lovers, from the loss of self to something more beautifully complete.
In Alchemy, Kris Whorton starts her poems in the dead center of the body, in the beating heart, and pulses outward to show how her speakers face the world, life, family, friends, all our struggles. These are carefully wrought poems in form but wild in nature and "in" nature.

~ Jessica Barksdale, author of Grim Honey
Whether finding a skeleton in the woods, observing black bears or dolphins, or even meditating on her own eventual death, Whorton brings us on a masterful, heartfelt journey where to not "always recognize what we're seeing" is to enhance the mysterious "alchemy" of our lives.

~ Richard Jackson, author of The Heart as Framed: New and Select Poems
In Kris Whorton's poetry the body and landscape are interchangeable—wildness and wilderness abound...We are nature, and subject to it, and to its desires.

~ Danielle Hanson, author of Fraying Edge of Sky